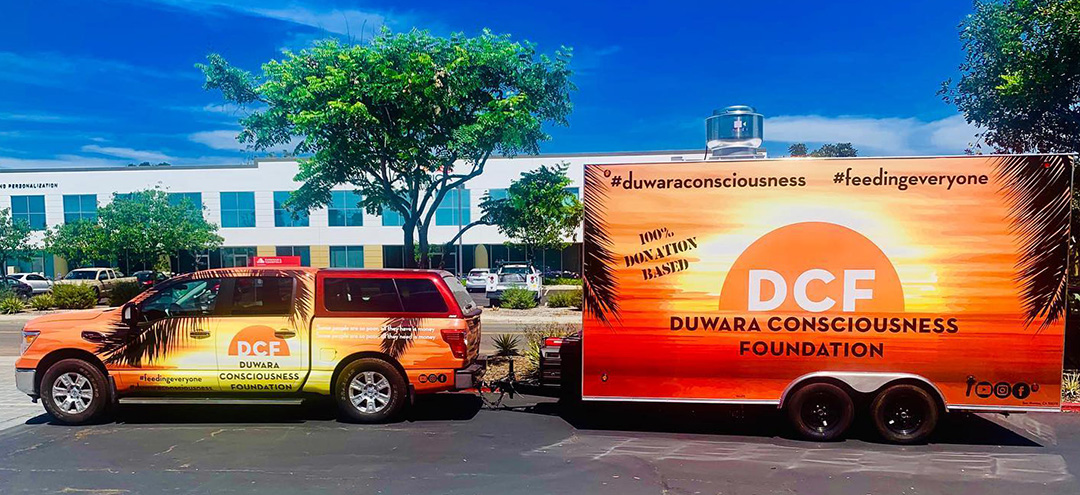 DCF operates the county's only 100% donation-based mobile food operation. To top it off, we are committed to providing good nutrition and cooked food. Goals of this project are to 1) alleviate food insecurity, 2) promote nutrition/ health and 3) promote relationship-building for San Diego County's most vulnerable populations. We plan to expand our current food trailer operation to 10 meal servings/ week, pending support from our community to make this happen.
As part of this expansion, we are looking to collaborate with organizations, volunteers and donors across San Diego County. At Duwara Consciousness Foundation, we recognize that a single meal does not turn a homeless person into a working and sheltered individual – but it is a key start. We believe rehabilitation starts with the elimination of insecurity of basic needs, and the insertion of successful life habits.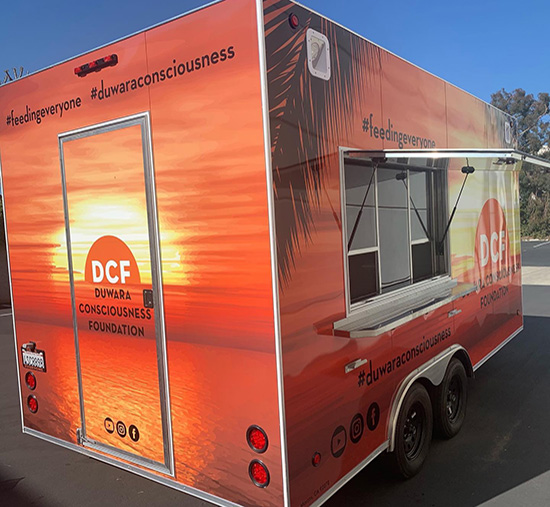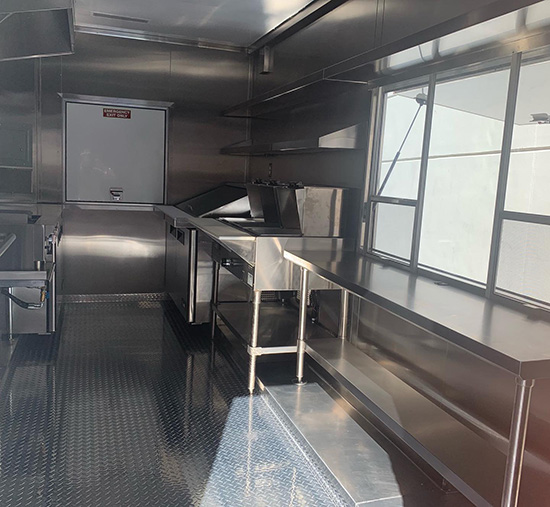 Duwara Consciousness Foundation's (DCF) Shower Bus Program will provide over 30,000 mobile showers and 7,500 loads of laundry per year for our county's 40,000 homeless population.
Good hygiene is both unattainable and critical for the homeless in San Diego. There is often no access to shower, and a load of laundry, at $10-$15 per load at the laundromat is more than a person living on the streets can afford. Lack of hygiene and one's resulting degradation of dignity only exacerbates the other problems associated with homelessness – such as inability to find adequate employment.
There are limited public shower facilities available in San Diego. DCF's Shower Bus goes a long way towards closing the gap. As our population is both mobile and transient, the mobility of the bus enables us to better serve the population in need wherever they reside.
Our existing Food Trailer Program serves the same target population and will operate in unison with the Shower Bus.
The outcome of Duwara Consciousness Foundation's Saving & Changing Lives Land Project is to re-assimilate individuals/ families to permanent housing. The 20+ acres of land purchased in San Diego County will be equipped with micro-housing and commercial kitchen to fulfill our mission of sustainable, safe, affordable, and scalable transitional housing for low to moderate income families/ individuals (including veterans, seniors and special-needs populations).
Room & board will be available through an exchange program – either work exchange or monetary exchange. In the work exchange, guests are re-committing to the concepts of earning to live and living to give, simultaneously building valuable work skills. Each guest is making the community better for others as well as creating social network as a means of re-engaging in the society where they have fallen out. These exchanges are best suited for guests who are less than fully employed, and can commit 3 hours per day of working on the farm, on the grounds, or in the kitchen. Other hours of the day will be spent on physical exercise programs, job skill training, relationship building, and part-time employment.