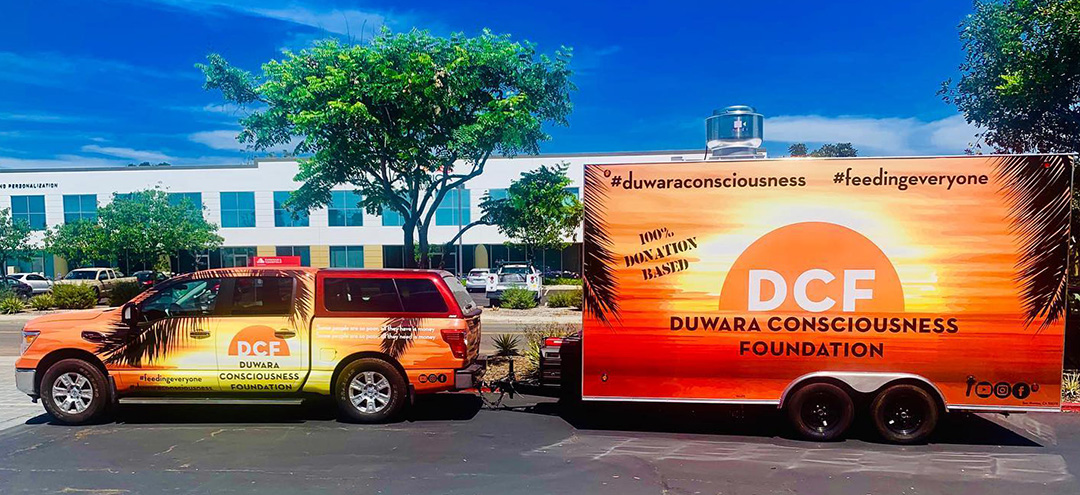 DCF offers the county's only 100% donation-based mobile food operation. We are committed to providing good, nutritious, hot meals to those for whom they would otherwise be a rarity. The goals of this project are to 1) alleviate food insecurity, 2) promote nutrition/health and 3) promote relationship-building for San Diego County's most vulnerable populations. We plan to expand our current food trailer operation to 10 meal servings/week, pending support from our community to make this happen.
As part of this expansion, we are looking to collaborate with organizations, volunteers and donors across San Diego County. At Duwara Consciousness Foundation, we recognize that a single meal will not alleviate indigence— but it is a crucial start. We believe rehabilitation starts with eliminating the insecurity of basic needs, and promoting successful life habits.
Locations Served To Date:
Oceanside
El Cajon
Chula Vista
Hillcrest
National City
San Diego – downtown
South Bay
Pacific Beach
Ocean Beach
Mission Valley
Linda Vista
Clairemont
Vista
Carlsbad
Santee
Lakeside
Little Italy
Poway
City Heights
Lemon Grove
Del Mar
Kearny Mesa
Riverside
And more!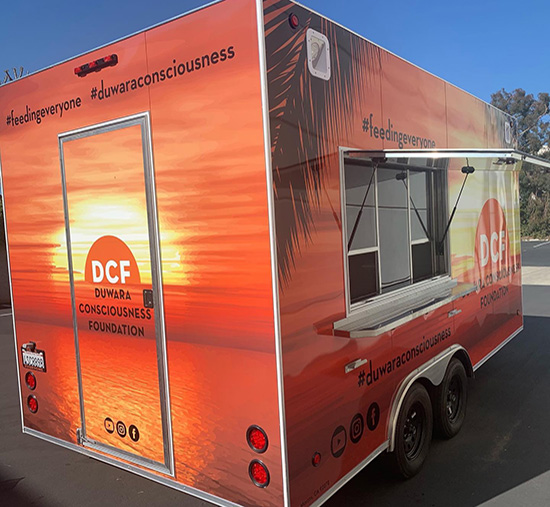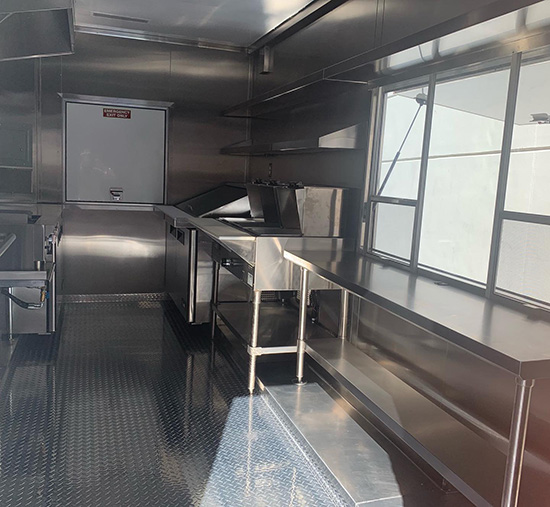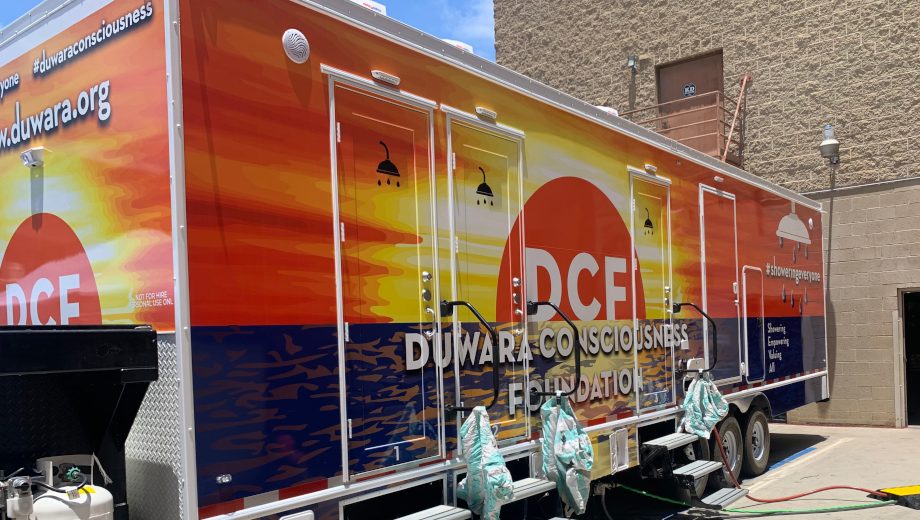 Our un-sheltered neighbors tell us the facts – the showers they might otherwise have access to do not provide the needed cleanliness, privacy, hot water, security, or availability that they need – and they often have no access to affordable laundry ($10-$15 per load at the laundromat).
Good hygiene is as unattainable as it is critical for our homeless neighbors in San Diego. Lack of hygiene can be a profound detriment to one's dignity and only exacerbates the other problems associated with homelessness and job insecurity.
DCF is dedicated to addressing this key aspect of hygiene. Offering 7 shower stalls (1 ADA/family unit) and 2, 20-lb washers and dryers, DCF's Shower Trailer Program offers these services on a scale unparalleled in San Diego. As many of our homeless neighbors are transient, the mobility of our showers enables us to serve them wherever they reside.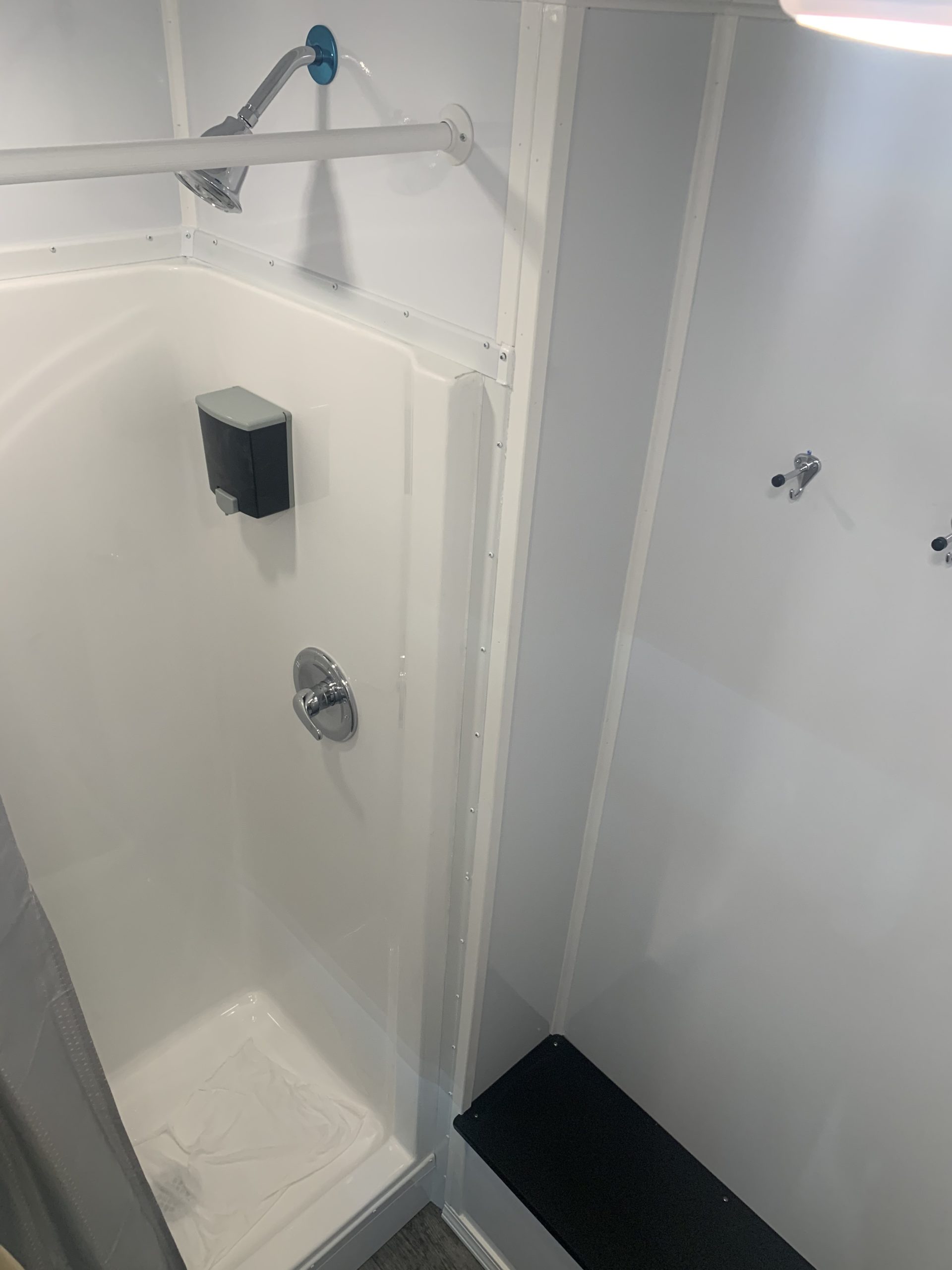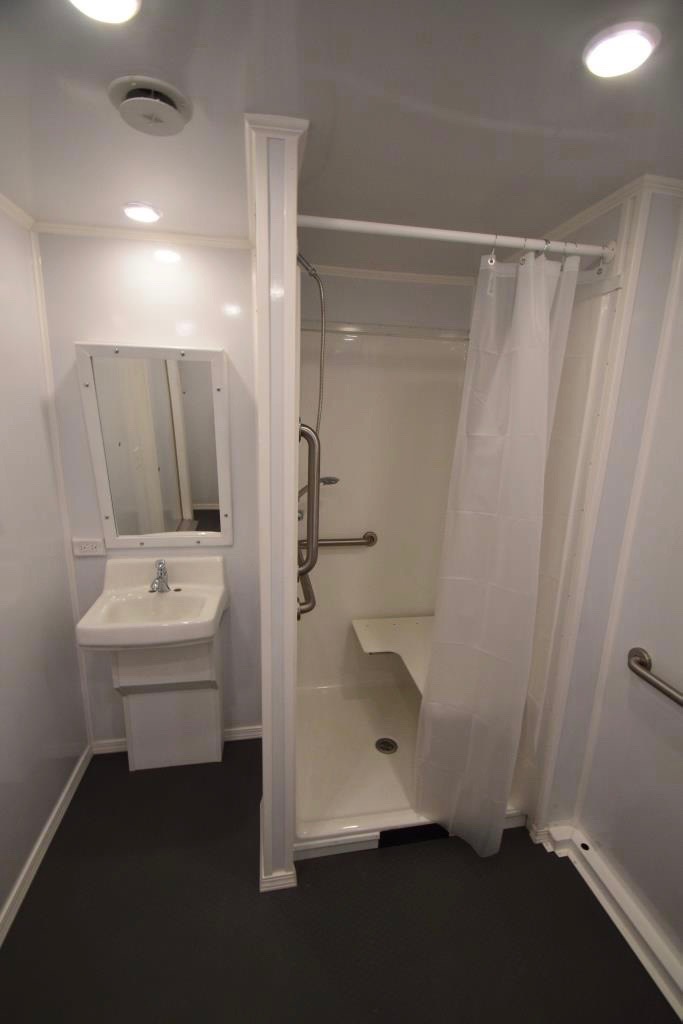 12:00 pm to 3:00 pm
Wednesday and Fridays
101 16th st,
San Diego, 92101
Pacific Beach Women's Club
12:00 pm – 2:00 pm
2nd and 4th Tuesday of each month
1721 Hornblend St,
San Diego, CA 92109
10:00 am – 12:00 pm
2nd and 4th Saturday of each month.
660 S 3rd St,
El Cajon, CA 92019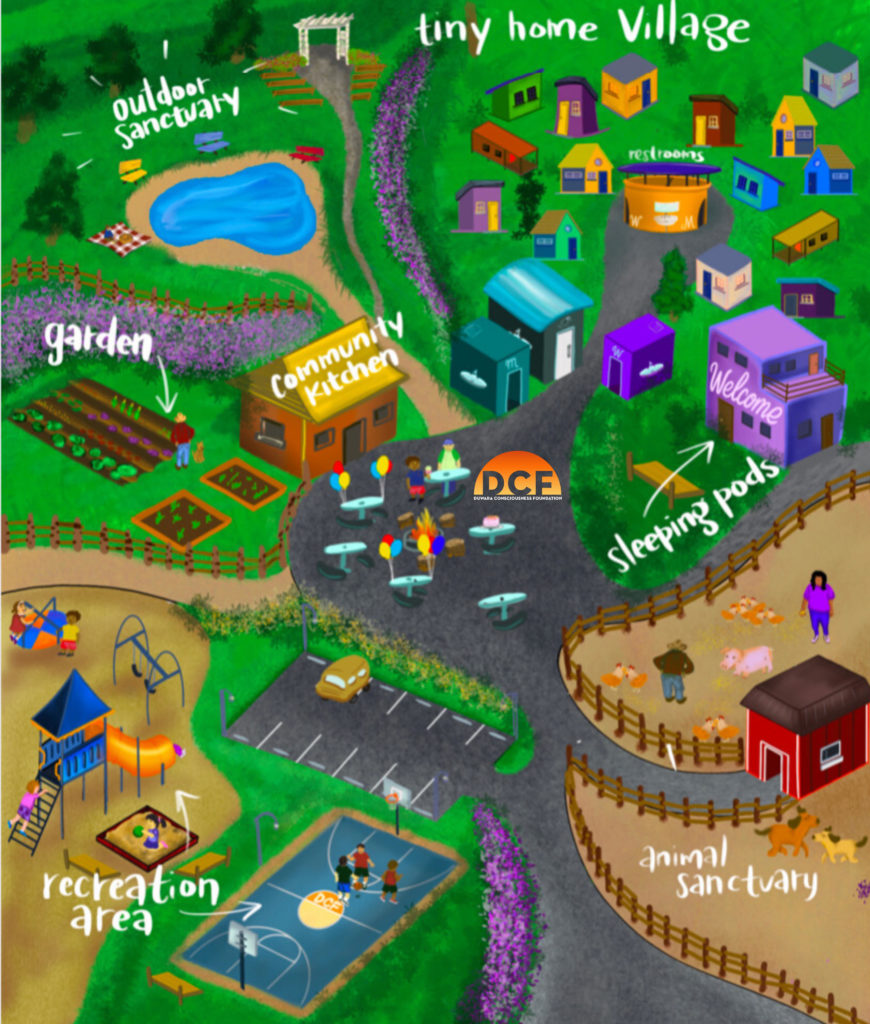 The intention of Duwara Consciousness Foundation's Saving & Changing Lives Land Project is to provide individuals and families a conduit to permanent housing. The 20+ acres of land purchased in San Diego County will be equipped with transitional micro-housing and offer job training in the various aspects of operations at the property.  DCF's Land Project will offer a safe, stable, accessible path out of shelter insecurity for anybody who is ready to embrace their full potential.
Room & board will be available through an exchange program— either work exchange or monetary exchange. In the work exchange program, guests will build valuable work skills and commit to the concepts of earning to live and living to give. Each guest will actively enhance the community and create social networks, re-engaging into society. These exchanges are best suited for guests who are less than fully employed, and can commit at least 3 hours per day to working on the farm, on the grounds, or in the kitchen. Health/excercise programs, job skills training and other part-time employment will all be offered as part of the path to empowerment.