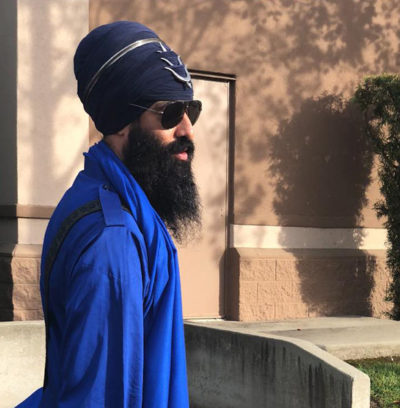 Davinder Singh was born & raised in the United Kingdom and has always been drawn to the challenge of entrepreneurship and building businesses. Every business he built in and around London was based on helping local communities, the planet and the environment.
​
Davinder's business endeavors have ranged from eco-friendly baby shops— selling reusable diapers, rubber wood toys and organic/fair trade cotton clothing— to crystal healing and yoga studios.
​
In 2015 Davinder expanded his business portfolio and brought his business from the UK to Encinitas and Oceanside, California.
​
Once moved to Southern California, he was struck by how many people from all social strata seemed to be suffering from similar ailments like depression, stress, anxiety and substance abuse. So moved by this epidemic, Davinder decided to give up all his businesses and concentrate on his passion for seva (selfless service). Through this transition, he gained a broader vision of how to help the human community at large. As a result, he was compelled to let go of the business world and dedicate 100% of his time to a charitable cause. Finding no existing organization in line with the scope of his vision, in the summer of 2016, Duwara Consciousness was born.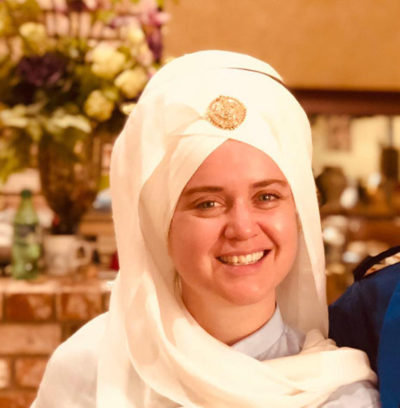 Harisimran Kaur was born in Los Angeles and has lived her life all over the US and India. From her infancy, she was taught by Yogi Bhajan, a renowned Kundalini & Tantric master from India, about the basics of life and serving others. "Be the lighthouse to bring the ships home" and "Be the forklift" he would say. These ideals have inspired her unimpeachable passion for making a difference in the lives of others.
​
She is an MBA & business executive in the fields of finance and accounting, primarily focused on fast growing start-up ventures with up to 1,000 employees. Her work as given her a penchant for seeing new ideas come to fruition, resolving real pain points with actionable solutions, and building something from nothing.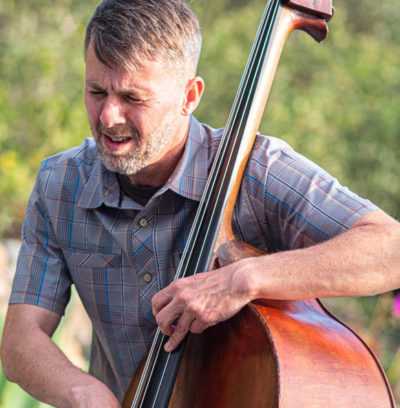 Ben Wanicur is a Software Engineer and Bassist living in San Diego. Not a common combination, but it happens.
Ben had his first experience with community activism in high school, where he started an environmental club and introduced an aluminum and paper recycling program to his school. This experience opened his eyes to the power of grassroots activism.
After living in San Diego for almost 20 years, it's almost impossible to ignore the homelessness crisis that is spiraling out of control. Ben felt compelled to act. He dreamt of building or buying a co-op living situation that could be shared with people who need help. In 2019 Ben found the Duwara Consciousness Foundation online. He read about the Seeding Success project. And that was when he realized that his dream is shared.
Ben brings a wealth of technical knowledge to the DCF advisory board. He has worked as a programmer (as well as running his own consultancy) for almost two decades.
Ben volunteers at the DCF shower trailer and is dedicated to making the Seeding Success project become a reality.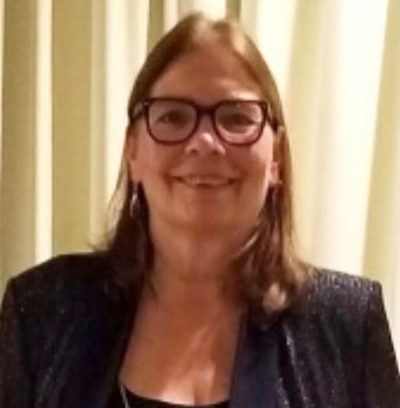 Linda has over forty years of experience working and volunteering with private and non-profit organizations in senior management and Board of Directors positions.
She provides highly regarded expertise and consultation in the development, management, and oversight of business operations as well as local, state and federal quality assurance protocols and compliance. Linda has been pivotal in positioning start-ups to maximize their service delivery systems goals through securement of sustainable revenues, funding, and acquisitions expansion.
Linda's enduring passion for helping others is best exemplified by her desire to remain actively involved in the community and foster love and encouragement for all, including at-risk youth and adults, those struggling with substance abuse, and the homeless.
Inspired from an early age to be of service to others led her to pursue her academic goals of becoming a Licensed Marriage and Family Therapist (LMFT). She currently serves as the CCO for a non-profit mental health organization, provides group facilitation for SMART Recovery (Self-Management and Recovery Training), and as an Advisory Board Director for Stand Up For Kids-San Diego.
Linda also enjoys spending time outdoors, competitive pool league, reading, and spending time with friends and family including her two dogs, Murphy and Lulu.